Who doesn't love online slot games? We are all drawn to slot game due to the beautiful aesthetics, fun soundtracks, and easy-to-play gameplay suitable for all kinds of players. 
Are you looking into the best online real money slot games in Malaysia? Let's take a look at the top five real money slot games in Malaysia 2023 that are exciting and, of course, lucrative with high RTP.
Top 5 Online Slot Games with High RTP 2023
Bloodsuckers is a high RTP (98%) low volatility vampire-themed online slot game released in 2009. This online slot game is old but is still popular to this day! It is a classic slot game with five reels and 25 paylines, and player can win up to  1,014.6 times their bet.
There is also the newer version of Bloodsuckers with Bloodsuckers 2 that has better graphics, more slot features, and a higher maximum win, but the RTP rate is lower (94.94%). Regardless, although the original Bloodsuckers' graphics aren't that great, it is a classic slot game that all players can enjoy.
Starmania is an online slot game from NextGen Gaming. It is a high RTP online slot machine of 97.87%, played on a five reel and ten payline with a bright intergalactic theme that is relatively easy to play. 
The online slot game has a unique feature where players can get free spins if they land three or more bonus symbols! Players can end the game with 1,000 times their bet.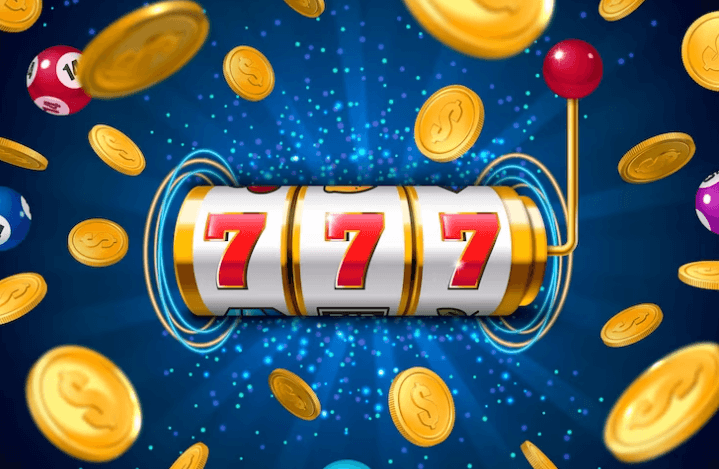 Want to satisfy your inner child? White Rabbit may be the online slot game for you. White Rabbit is based on "Alice's Adventure in Wonderland" by Lewis Carroll, a famous children's book that most of us know.
White Rabbit is a high RTP online slot machine of 97.7% with a lucrative Megaways feature where players can win up to 10,000 times their bet! This Megaways is intriguing as it is rare in other online slot games where the slot machine has 248,832 paylines. Malaysian players who strive for huge payouts will surely enjoy this game.
Medusa Megaways is another gem from NextGen Gaming. The slot game is about a monster from ancient Greece with snakes as her hair who could turn anyone she looks at into stone. 
The actual RTP is 96.28%, but there is a "buy pass" feature that can boost the RTP percentage to 97.63%, which also directs players into a bonus spins round. The game has more than 100,000 ways to win with excellent graphics and visuals.
When playing the game, you will enjoy the "cascading" feature. When you land a winning combination, the symbols disappear, and new symbols will fall to replace the old ones– this could start a chain reaction of wins!
Rock lovers, where are you? As expected, Guns N' Roses is an online slot game by NetEnd that collaborates with the famous rock band. As you play the slot game, you will be accompanied by an incredible soundtrack of big hits like "Sweet Child o' Mine" and "November Rain."
Guns N' Roses is a five-reel slot with a good RTP of 96.98%. It is not as high as Bloodsuckers, but it is an enjoyable game with 20 ways to win and. In addition, players can experience the thrill of gambling while listening to top hits with Axl and Slash.
The slot game has several bonus features, such as the Appetite for Destruction Wild, the Encore Free Spins, and the Crowd-Pleaser Bonus Game.
Conclusion
For Malaysians looking for some fun with the best real-money online slots, there you go! Enjoy fun and lucrative online slot gaming with the best games of 2023: Bloodsuckers, Starmania, White Rabbit Megaways, Medusa Megaways, and Guns N' Roses.
These online slot games will entertain you and offer a chance to win big with their paylines and slot features
Remember to bet responsibly and stay within your budget. Slot games are meant to be fun. Although you could win a lot of money, you should still play them with a sense of fun and excitement. Never chase your losses, and have fun!
Frequently Asked Questions (FAQs)
Can I play real money online slot games on my mobile device?
Yes. All you need to do is search for online casinos that offer mobile-compatible versions, whether through web browsers or apps.
How do I deposit money to play real money slots?
Deposit methods may vary according to the online casino of your choice. Although, most reputable online casinos will offer various safe payment methods like credit/debit cards, e-wallets, bank transfers, and cryptocurrencies. 
Is there a minimum or maximum bet when playing real money slot games?
Yes. Different slot games will have different minimum and maximum betting limits. Before betting, always check and thoroughly read the betting rules and information.